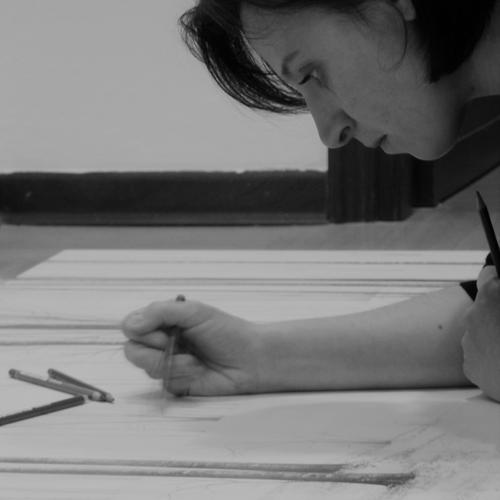 Marika Vicari was born in 1979 in Vicenza. She graduated with honours at the Academy of Fine Art in Venice and she finished postgraduate studies in Projection and Production of Visual Arts at the Faculty of Design, IUAV, in Venice. She lives and works in Creazo, Italy.
The works of Marika represent graphite installations of small or large format on paper and wood.
She paints natural landscape and woods, sometimes deserted sometimes melancholic but she always creates calm and relaxing atmosphere.
We often find escape from big cities life in nature and Marika's landscape, with their big attention to details, reveal the equilibrium that we search in everyday life.
Under the spell of a perennial season, halfway between the autumn mists and the first snows, the woods now express the rhythm of the trunks as if it were a score that scans the spaces of the painting