CONTACT FOR MORE INFORMATION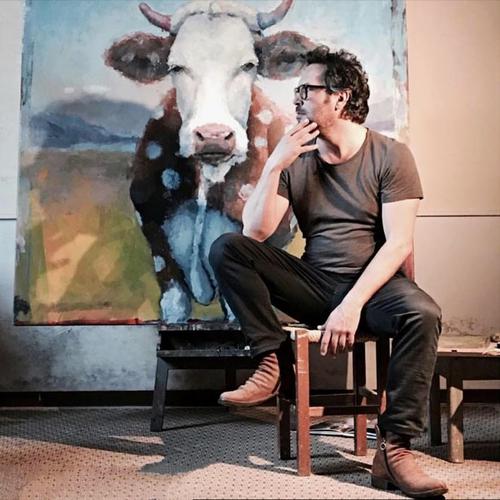 Davide Puma is an Italian artist born in Sanremo in 1971. He works and lives between his home country and France.
His painting is very recognizable at first glance, both in terms of the subjects and the technique. The artistic research focuses on surreal visions in metamorphosis: animals, people, flowers and trees combine each other in an unexpected way. All this appears to be a metaphor for the idyllic relationship that should be established between man and nature.
The pictorial technique is composed of a spreading by spatula and brush, of large fields of colors with delicate shades and a distinctive texture.
Puma has participated in many solo and group exhibitions in Europe and Japan.
Since 2013, some of his works have been part of the permanent collection of the Museo MACS (Museum of Contemporary Art of Sicily); in 2014 he painted a San Tommaso Reggio for the Cathedral in Ventimiglia (Imperia province), where it is permanent displayed. In 2015 he was invited to exhibit at the DIM Festival in Kyoto as the representative of Italian Art.
He is represented by art galleries in Italy, France, United Kingdom, Switzerland, Japan ad he took part in international art fairs in Europe and the United States.
Art has the role of bringing poetry and beauty as regenerating elements to give hope.