CONTACT FOR MORE INFORMATION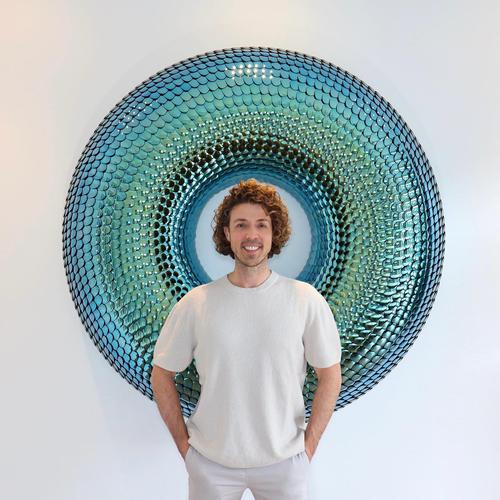 Eelco Hilgersom was born in 1979 in Amsterdam (The Netherlands).
Since his childhood, he has been fascinated by the architecture and structures that nature creates.
He has always been wanted to build and create. This fascination drives him to create abstract works based on these natural forms and organisms.
Besides being a contemporary artist, he is also a designer and has followed several graphical studies and courses. For many years he has worked as a designer at large design studios. But being a contemporary artist is his true passion and it runs through his veins. He says that "There is no better feeling than to work out an idea into an actually tangible artwork and the knowledge that my art inspires others and is being enjoyed by others fulfills me with pride."
In all of his works Eelco is looking for contrasts in form, color or material; his aim is to touch the observers and take them into the artwork through the contrasts and complexity of the piece. To achieve this goal, he uses different techniques and materials.
His latest artworks are inspired by the way organisms communicate; in this series Habitat , different structures and colors of the organisms are mixed and depicted in an abstract way. The organic shapes, colors and reflective surface create a new kind of creature that wants to show all its beauty and emotion.
I would describe my artworks as an abstract reflection of the wondrous beauty of nature.